The new professional hood Master with labyrinth filters Prof guarantees maximum absorption, increasing the hood's performance and allowing the collection of fats and oils.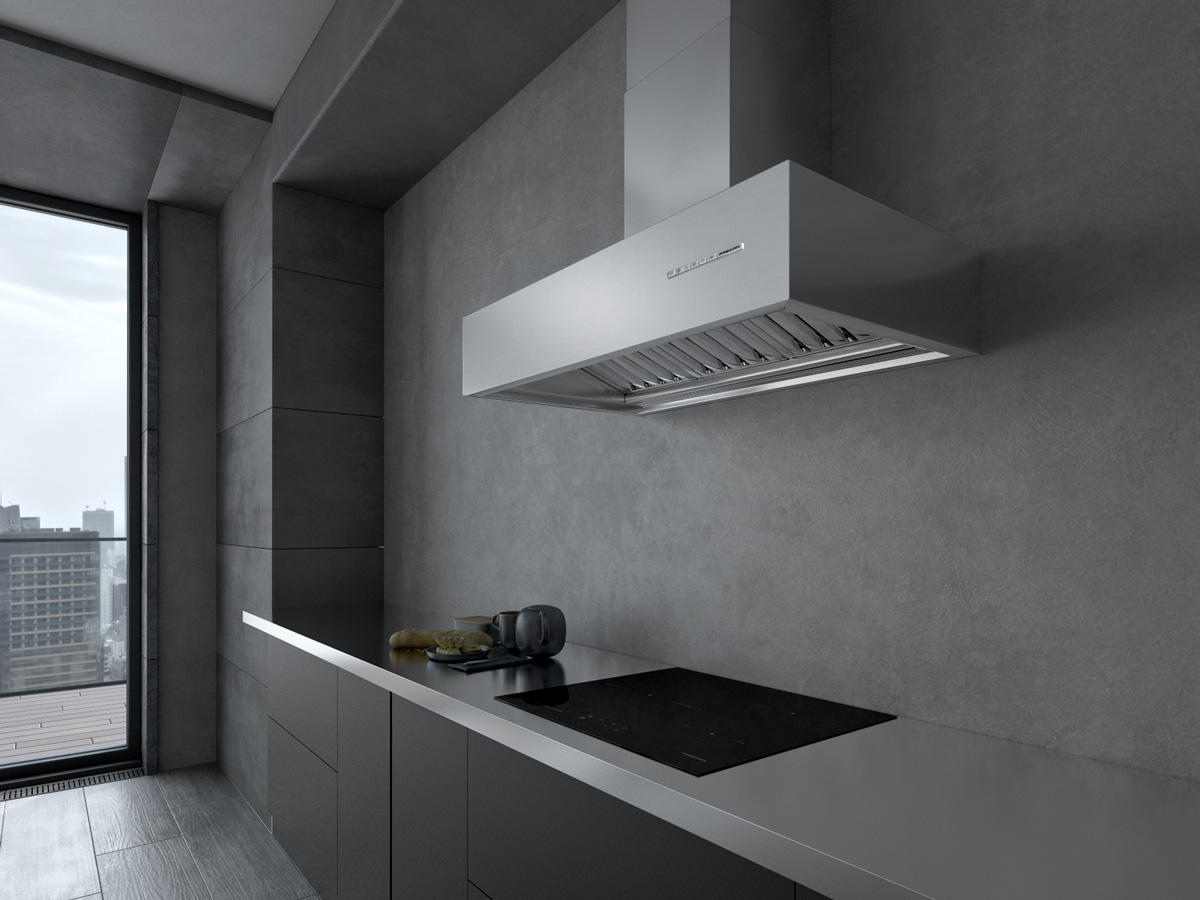 QUALITY
Its 1 mm thick AISI 304 stainless steel finish makes it a robust hood for the most demanding kitchen.
Considering that the purpose of the range hood is to filter heat and steam, as well as odors. Stainless steel is a strong, durable metal that will not rust or corrode and it is also aesthetically pleasing.
SILENCE
The professional wall hood is a complete model and fully equipped with a large suction body and a silent 1100GP engine to perform at 100%.
FUNCTIONALITY
The Master Prof is insulated with sound absorbing material. The purpose of the material is to stop the noise causing resonance and vibration. It means, noise becomes silent energy.
Optional recirculation. With professional hood Master you will have the choice between two different installations: extracting or recirculating. An extraction hood simply sends the air outside; instead, a recirculation hood pushes the air up through filters inside, which then remove any odors and fumes before the air is then reintroduced into your kitchen.
CUSTOMIZATION
Custom made. The Master model is available in wall version and is one of the most practical professional hoods of the brand, with great aspiration power and manufacturing options that include widths ranging from 60 to 210 cm.
Frecan produces these models by hand, with the utmost quality and craftsmanship, therefore each hood is considered to be a one-of-a-kind piece.
Discover all the details of our Master Prof wall hood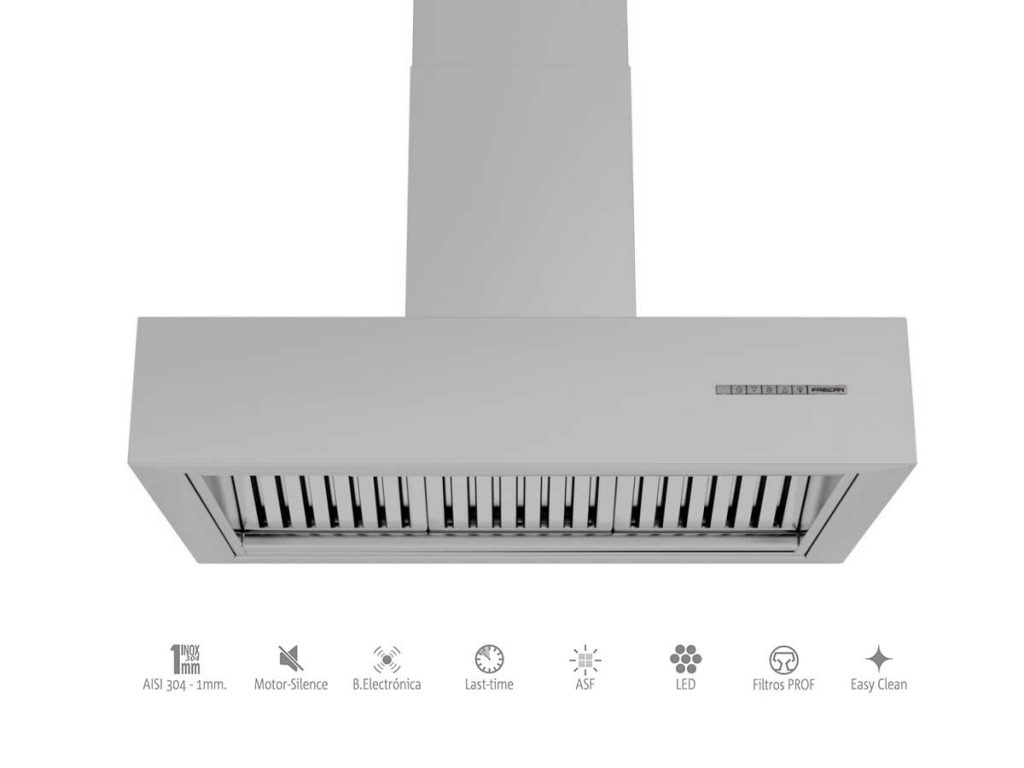 Discover more
What is the difference between a recirculating extractor hood and a conventional one?