Installing a ceiling hood has never been so easy and quickly as with Frecan hoods. .

Trought our Youtube channel show how you can easily install your ceiling hood yourself.
Whether you're building a new home, or just replacing an old unit, it's important to mount your range hood securely.
In the following link you can see how to mounting our ceiling range hood. Plus, in this post we'll go over the basics.
Reasons to Buy a Ceiling Hood
Ceiling hoods are keeping your kitchen clean in every way. Ceiling hoods are ideal for open plan kitchens, giving a clear and unobstructed view gracias a su a muted and sleek design. Similar to integrated hoods, they save kitchen space and eliminate unwanted odours and steam from all around the room.
Also, all of ours hoods can be connected to your ducting system to vent to the outside or used with with a recirculating air system.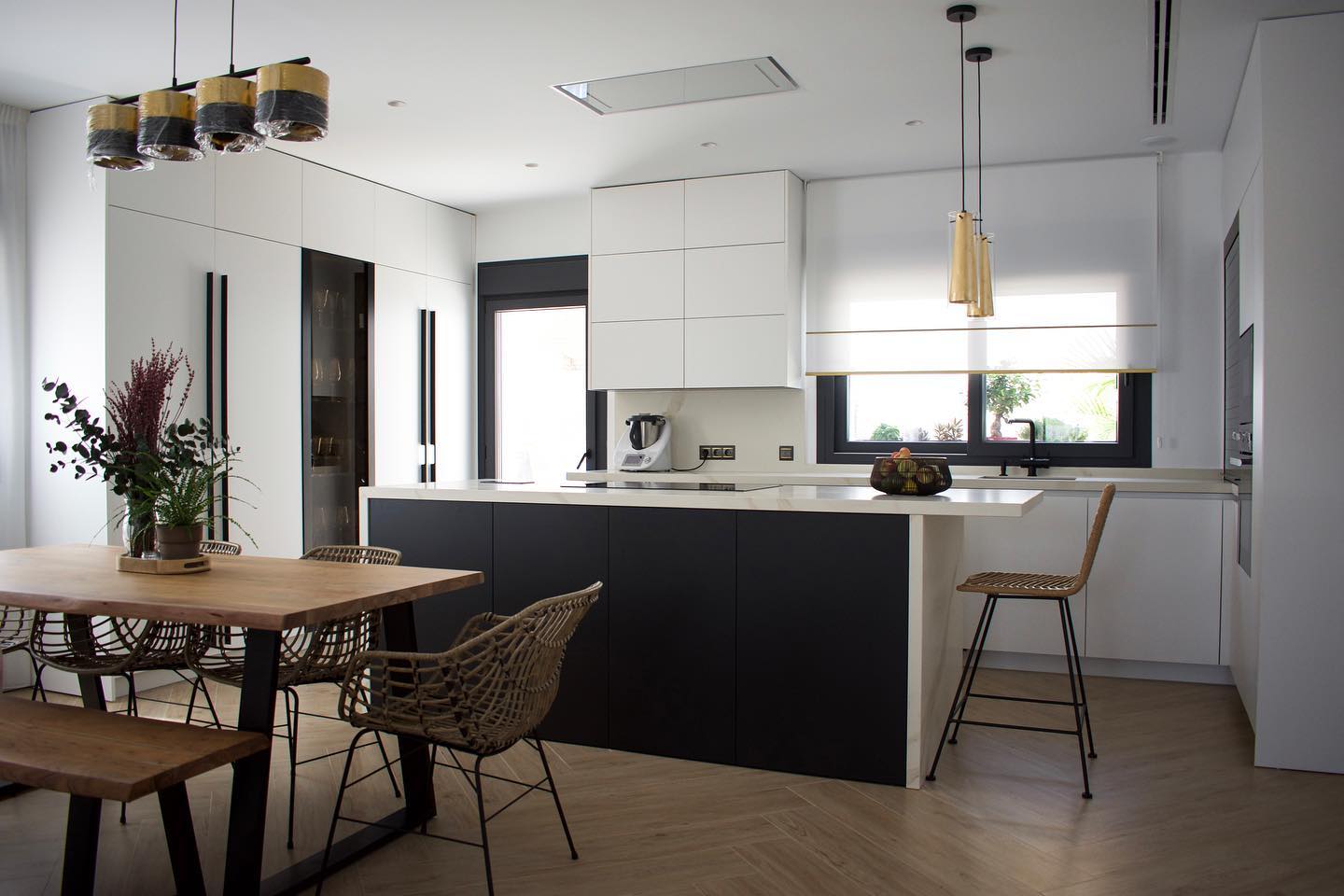 [Foto: Studio M & A]
What is a recirculation system?
Briefly, when the air is extracted from your kitchen, it needs somewhere to go. It can either be sent outside (extraction hood) or it can be pumped through a filter and recirculated back into the kitchen (recirculation hood).
What is the Ideal Height for a ceiling Hood?
The ceiling hoods must be placed at a height of between 140 and 160 cm and false ceiling width should be at least 50cm
But, for a correct installation, it is advisable to take the measurements of the kitchen and the hob. It must have a extraction capacity that is adequate for the size of the room in which it is installed and have a width that is equal to or greater than that of the hob.
Find out more about our ceiling hoods
…And that is that their clean lines make them a favorite amongst homeowners!
The Sense 360º hood is a powerful silent ceiling Cooker Hood with adjustable surround lighting
Meet the NEW ceiling Hood, Lia! One of our newest additions to our collection.