The Meet hood is designed to have the option to enjoy it with a dissociated motor. You will never enjoy silence so much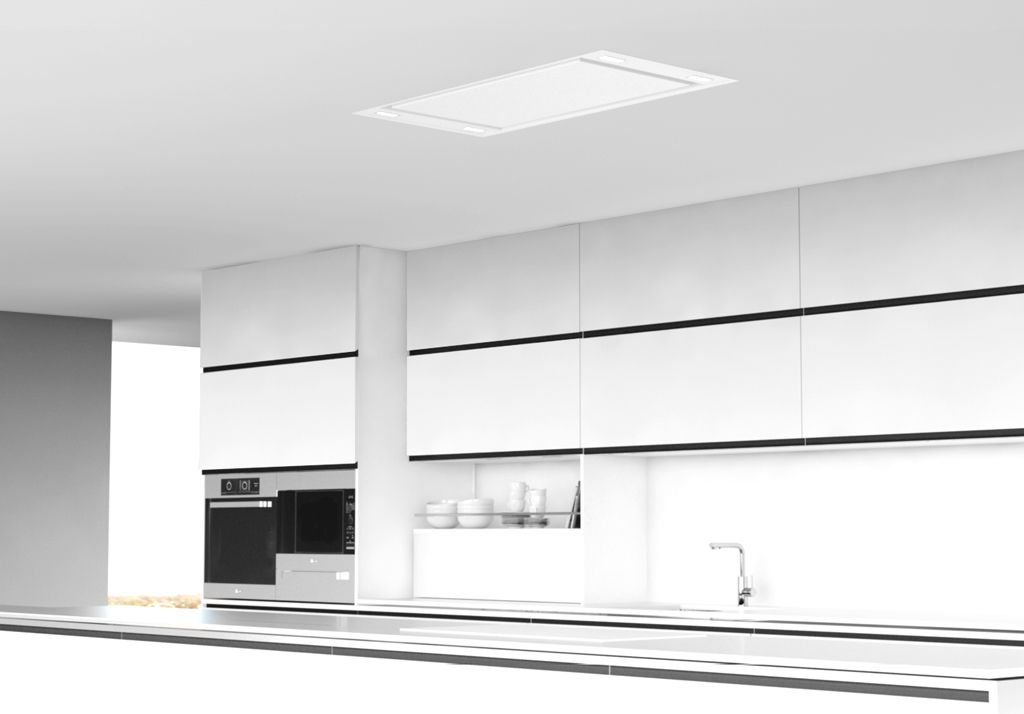 The new ceiling hood Meet from Frecan is a very versatile extractor, whose internal motor can be installed at distance. Thanks to this dissociated modality and to the top discharge of its motor, this hood can be installed in very narrow false ceilings (minimum 9cm) by placing vertically the dissociated motor. By placing the dissociated motor horizontally, the minimum height of the ceiling hood required would be of 23,5cm.

DISSOCIATED MOTOR
The Meet hood is a very versatile model thanks to the German ST8 engine from EBMpapst. It provides the necessary air movement, with perfect acoustic behavior, even at high performance levels
The Meet Model ST8 Motor allows its installation to be disassociated from the hood up to a recommended maximum of 3 meters.
Maximum performance, minimum noise.
The FRECAN Meet extractor is a functional and polyvalent ceiling hood thanks to the new German motor ST8 by EBMpapst. It provides the necessary air movement, with a perfect noise behavior, even at high levels of performance.
MOTOR 360
This hood can also be installed in built-in kitchens or/and with the motor aboard.
RECIRCULACIÓN
The Meet hood, like all models of Frecan hoods, are ready to run with all types of recirculation we offer. These types of recirculation range from the most economical and simple, such as a traditional carbon filter, to the most complex technology with higher performance, such as the plasma filter by Frecan.
WITH/WITHOUT LIGHT
The Meet model is available with Led lights or with a "blind" panel, in case you want the hood to go more unnoticed on the ceiling.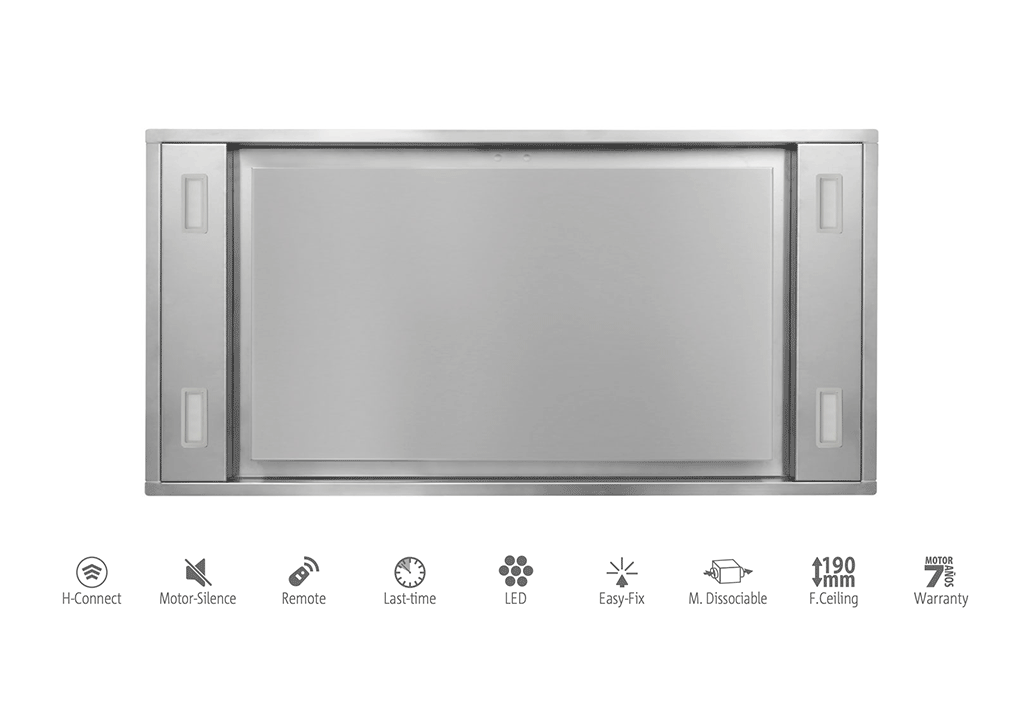 Find out how to install the Meet ceiling hood
Discover more hoods of Frecan
Meet Keops Prof, one of our newest additions to our collection.