Of course, the ideal complement to a dark kitchen is a black hood like the Note built-in cooker hood.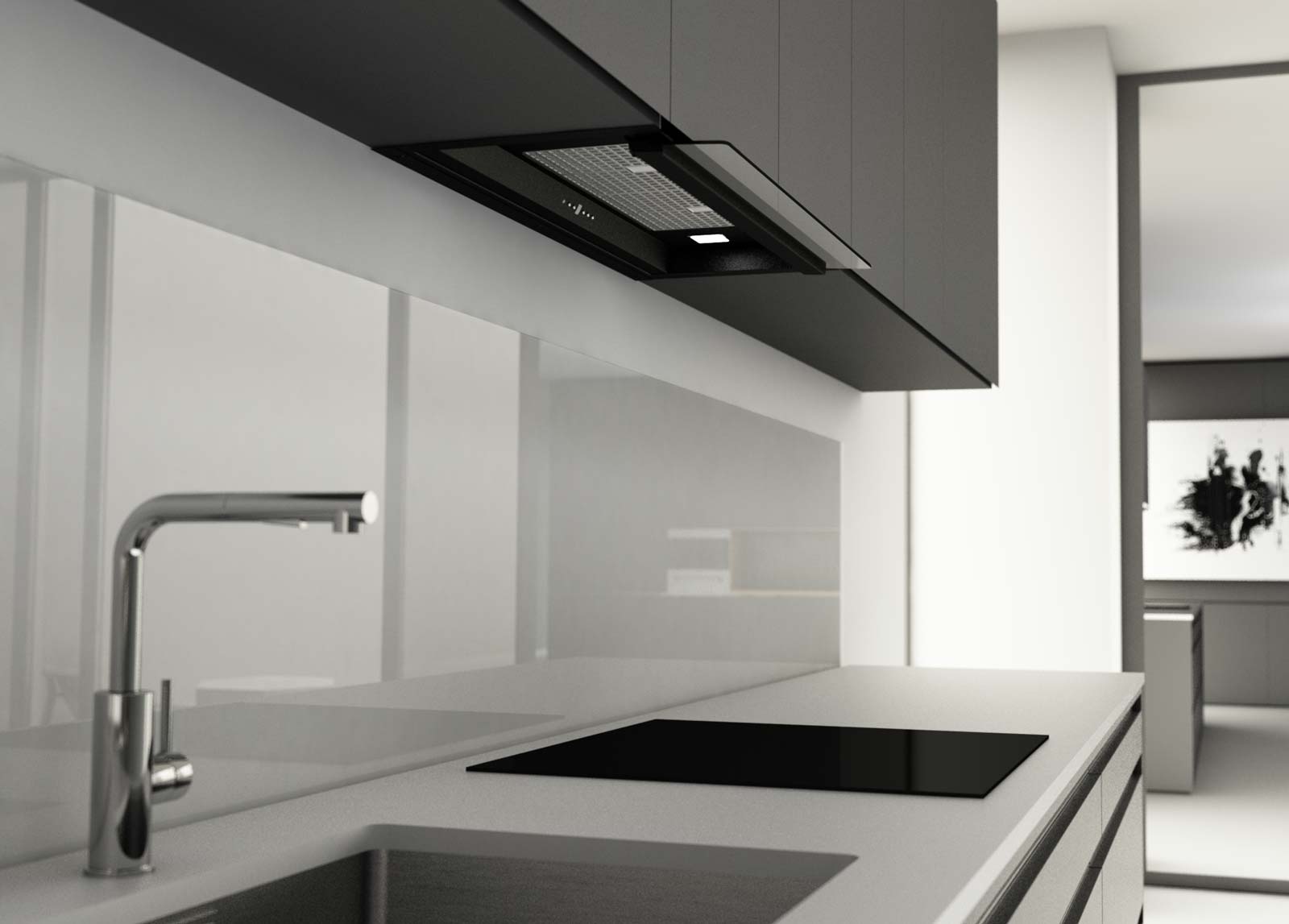 Never worry about your range hood fading out of show when you choose a black one.
Black is a timeless color that is easy to incorporate into any interior design plan, making it the ideal color choice for your hood.
The Note Black range hood by Frecan is a model made of black painted AISI 304 stainless steel, to be installed inside a kitchen wall unit, thus resulting in total disappearance. This hood is the ideal choice for those who want a kitchen with a clean and minimal design, or for those who have little space available and want to use it as much as possible.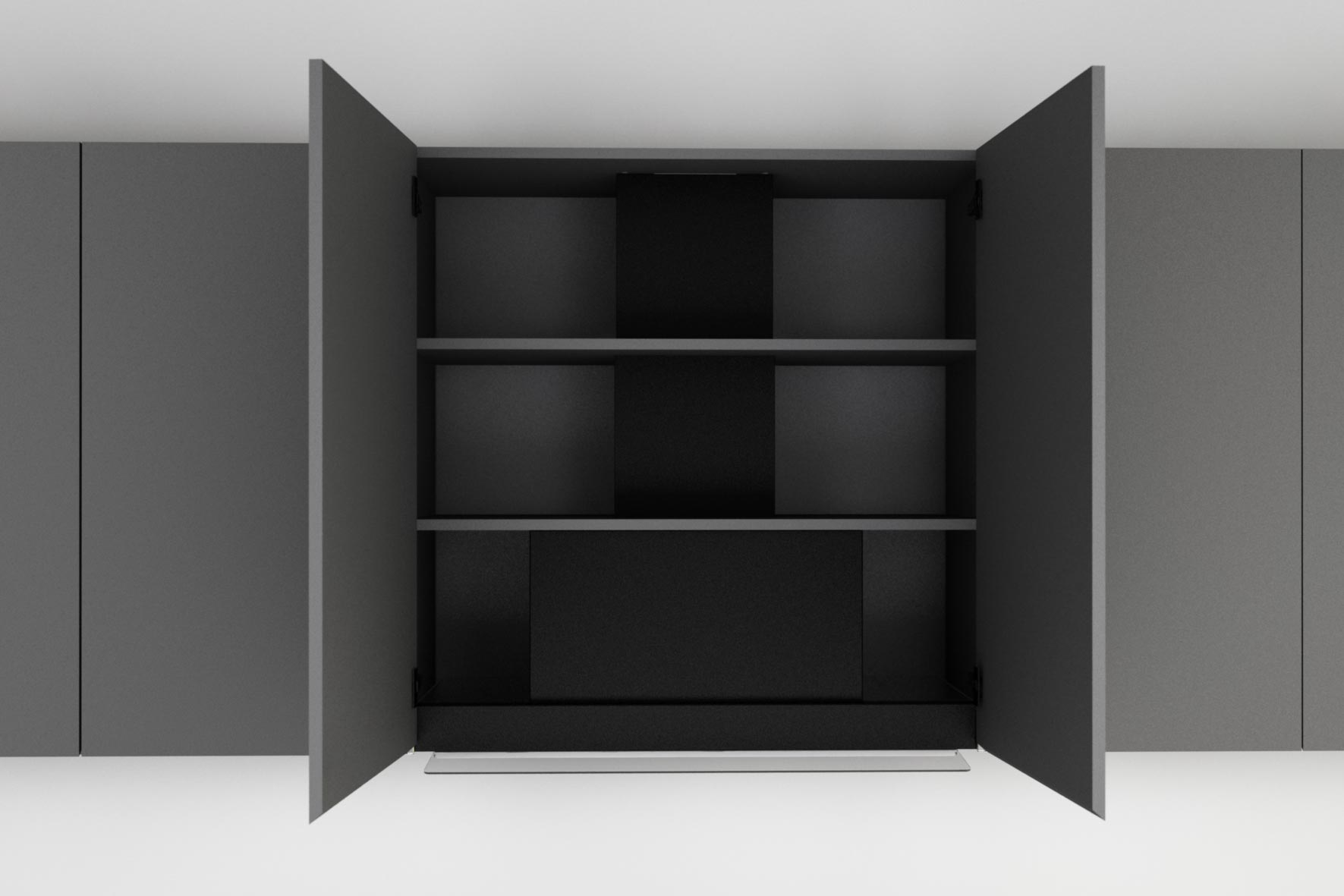 SAVE SPACE
In addition, the built-in hood leaves you plenty of room for dishes and other kitchen utensils.
DOBLE ASPIRACIÓN
Thanks to its foldable door, this kitchen range hood operates by perimetral aspiration (with the foldable door closed) or in the traditional mode (with the foldable door open), with the latter option providing a larger extraction area when the front burners in the cooking area are used.
Frecan offers a selection of black range hoods, ranging from modern to traditional
COMPATIBLE WITH H-CONNECT HOBS
In addition, if you purchase our H-connect hob you will be able to control your hood from the cooktop easily thanks to its wireless connection.
The H-Connect panels allow you to control all the functions of the compatible Frecan hood from a control located on the panel. In this way you can work more comfortably and safely without using the hood control.
Black built-in hoods are versatile in style and function.
Find out more about built-in hoods
The new Vigor Professional integration hood with labyrinth filters – Absorption and maximum performance