The built-in Note hood, It is now available in 7 different sizes to fit any kitchen space.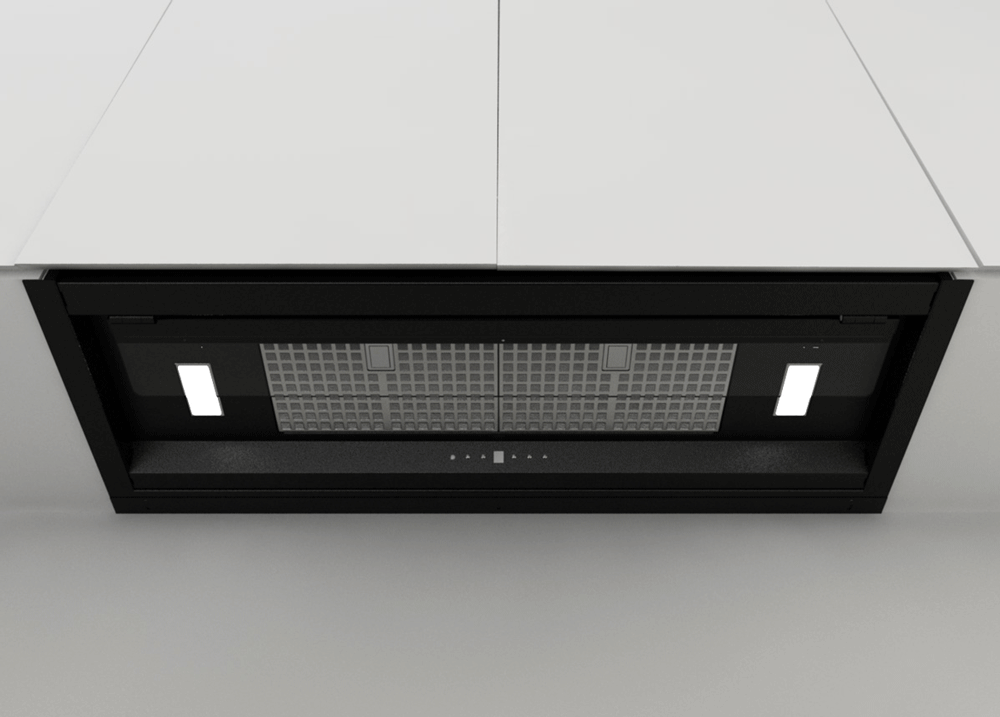 The Frecan built-in Note range hood is defined by its ability to adapt and its practicality in all types of spaces. Actually, it is the integration model with the greatest variety of measures on the market.
As manufacturers, we have the flexibility to offer you a wide variety of sizes to ensure you always find the right appliance for your kitchen.
Great functionality for small spaces
The Frecan built-in Note range hood is made of Stainless Steel and completely fitted beneath the cupboard, hidden from view, for those who prefer it to go completely unnoticed and  puts the furniture centre stage. A hood which recovers the space inside the furniture and at the same time expands the storage space
*Its main advantage is that it takes up much less space, so it is a great solution for smaller kitchen. Because it is not conspicuous, it does not significantly affects the decor of the kitchen. This device also gives us greater flexibility when it comes to the layout of the kitchen, it will help maintain clean lines and avoid disrupting the continuous flow of upper cabinets, creating a sleek look.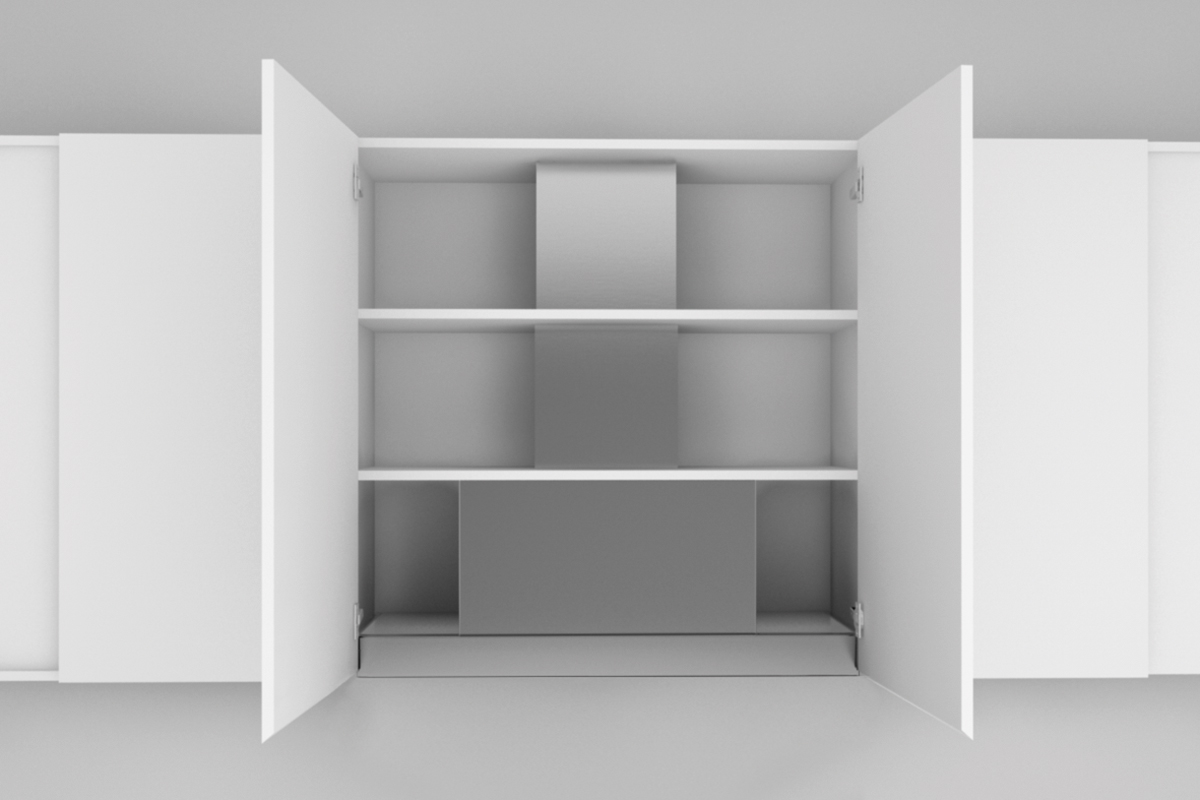 Technical information
*Perimetral aspiration
 Thanks to its foldable door, this kitchen range hood operates by perimetral aspiration (with the foldable door closed) or in the traditional mode (with the foldable door open), with the latter option providing a larger extraction area when the front burners in the cooking area are used.
*Deferred Stop. Last time
By connecting the last time function the hood will keep on running for 10 minutes and will automatically disconnect after recycling or extracting the air of your kitchen.
*AISI 304 stainless steel with a thickness of 1 mm.
All Frecan hoods are built with the highest quality both in terms of process and materials, using 304 stainless steel to ensure the durability of our products. The most demanding modes in our catalogue are made of stainless steel with a thickness of 1 mm instead of the standard 0.8 mm thickness, to provide a more robust and durable product.
* Compatible with H-Connect hobs.
The H-Connect technology  allow you to control all the functions of the compatible Frecan hood from a control located on the panel. In this way you can work more comfortably and safely without using the hood control.
*Optional recirculation
Modern versions can even be set up for recirculation, so an external vent is no longer necessary.
In addition, among its features, the Note integration hood has a transparent glass visor, silence fan VF600 and remote control included.
Wit our step-by-step tutorials videos you can install it yourself
The Note hood is a very complete model for any kitchen project.
Descubre más
Bruc-R will take care of collecting your fumes, filtering and leaving them clean again in your instance.