The built-in hoods, are the most discreet appliances that have a presence in the kitchen is almost imperceptible.
Therefore, if you are looking for maximum comfort and elegance in the kitchen, it is worth considering the purchase of the built-in hood. But how do you know which is the best one to choose?
Today, you can find a wide range of kitchen hoods for placing them above the kitchen island, as well as wall models, but also those under the cabinet or for full built-in.
Frecan's efficient and functional built-in hoods are discreet and easy on the eye, leaving you free to enjoy the original lines of your kitchen.
That's why, if you care for a maxiumum comfort and elegance in kitchen room, it is worth to consider on buying the hood to full built-in. thanks to the versatility caused by being manufacturers, at Frecan, you can find a wide range, with more than 20 integrated hoods But, You might be wondering: how to choose the best one? Aren't built-ins the same as under cabinet range hoods?
Not exactly. Cut-out, built-in hood models are easy to install, use and maintain and fit easily in all types and sizes of wall cabinet. Instead, the size of the Interfurniture hoods must be the same as the piece of furniture and its main advantage is that it takes up much less space, they won't be noticeable or protrude from the location they are installed into. So it is a great solution for smaller kitchen.
Interfurniture
hood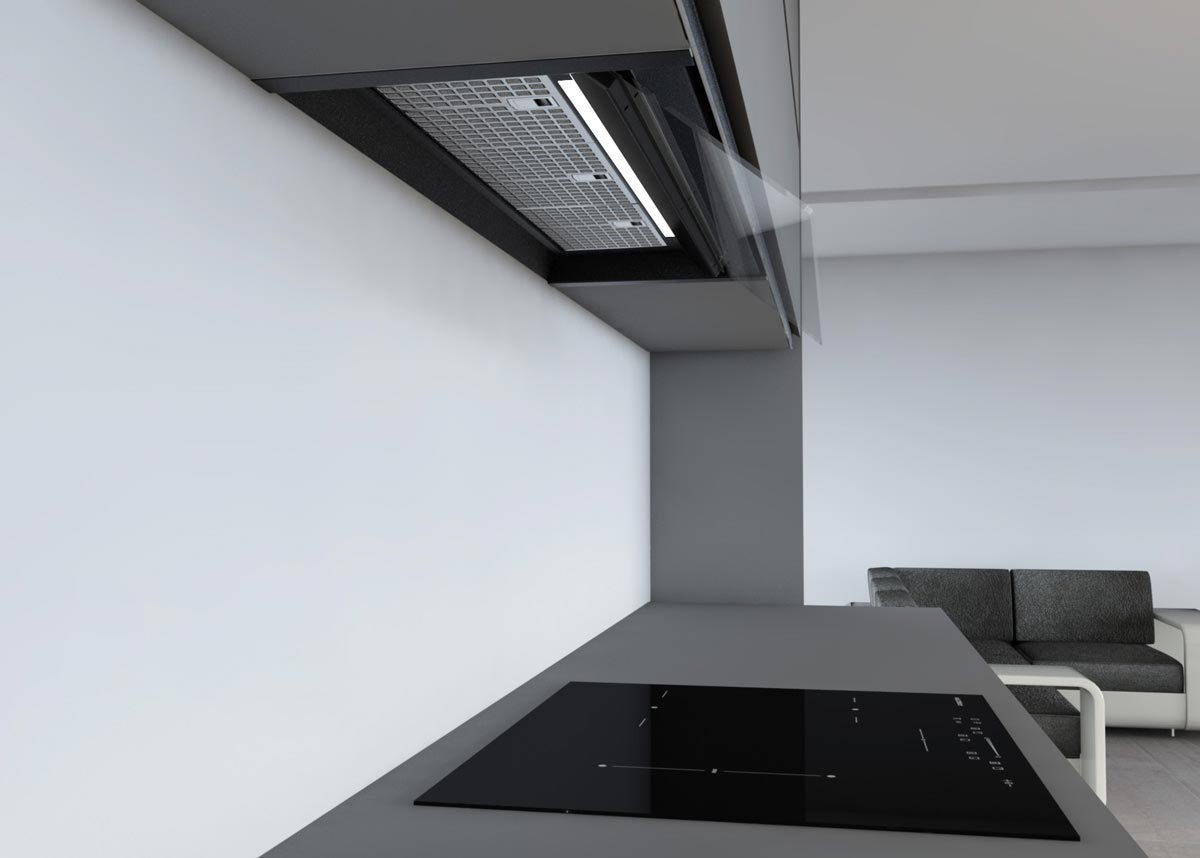 Cabinet Interfurniture hood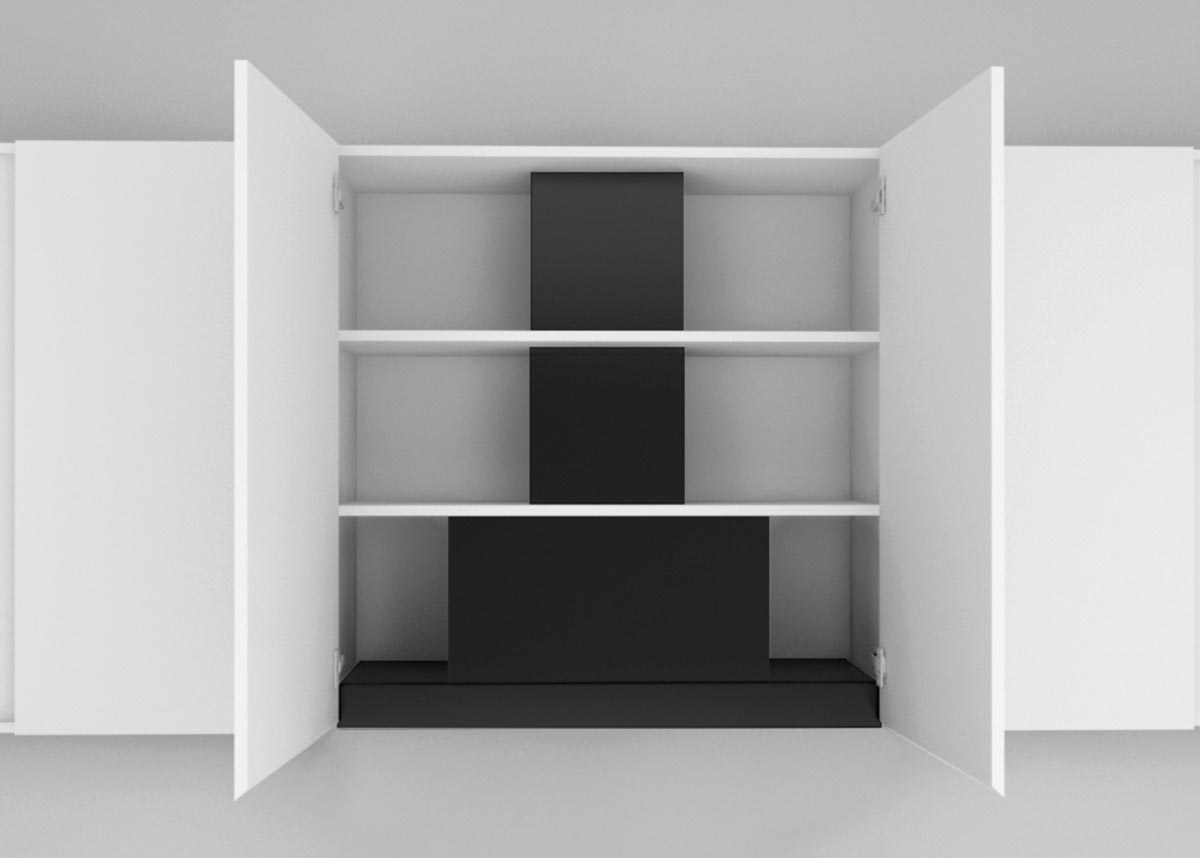 Cut-out
hood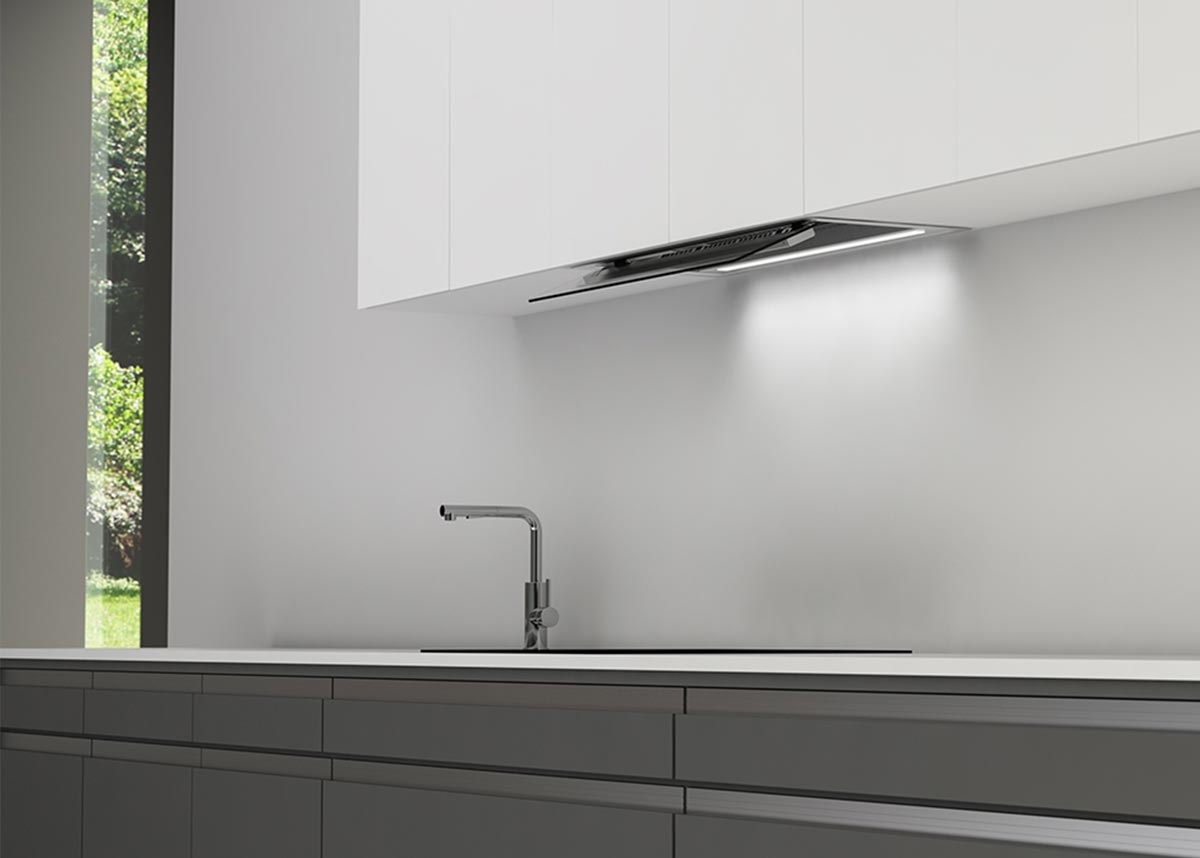 In our catalogue, you will also find a mixed system, such as the QUO Y SOUL hood. They are cut-out built-in models but their construction system is similar to the Interfurniture; and telescopic hood, DF HC. These extractors stow neatly away when not in use, but are simple to slide out when needed, keeping your cooking environment fresh and surfaces clear of grease.
Built-in hood
QUO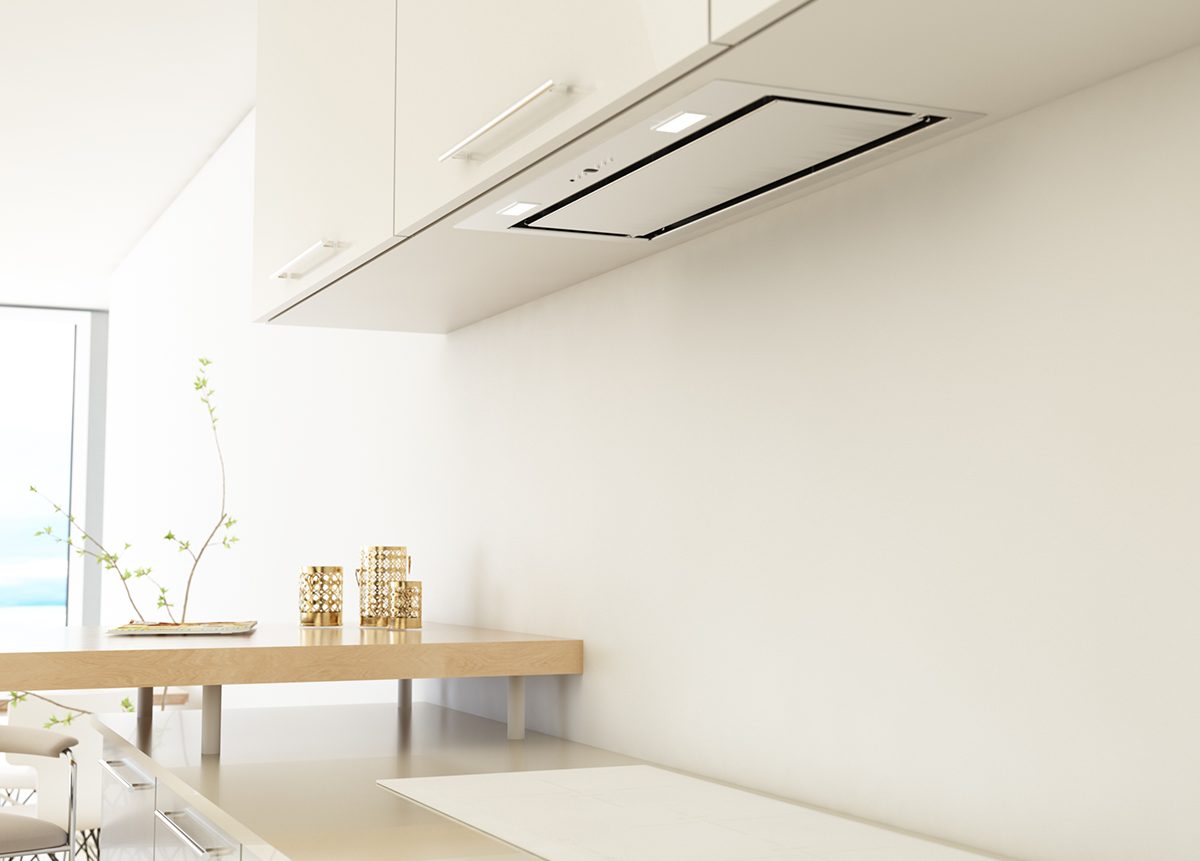 Cabinet Buit-in Mixt system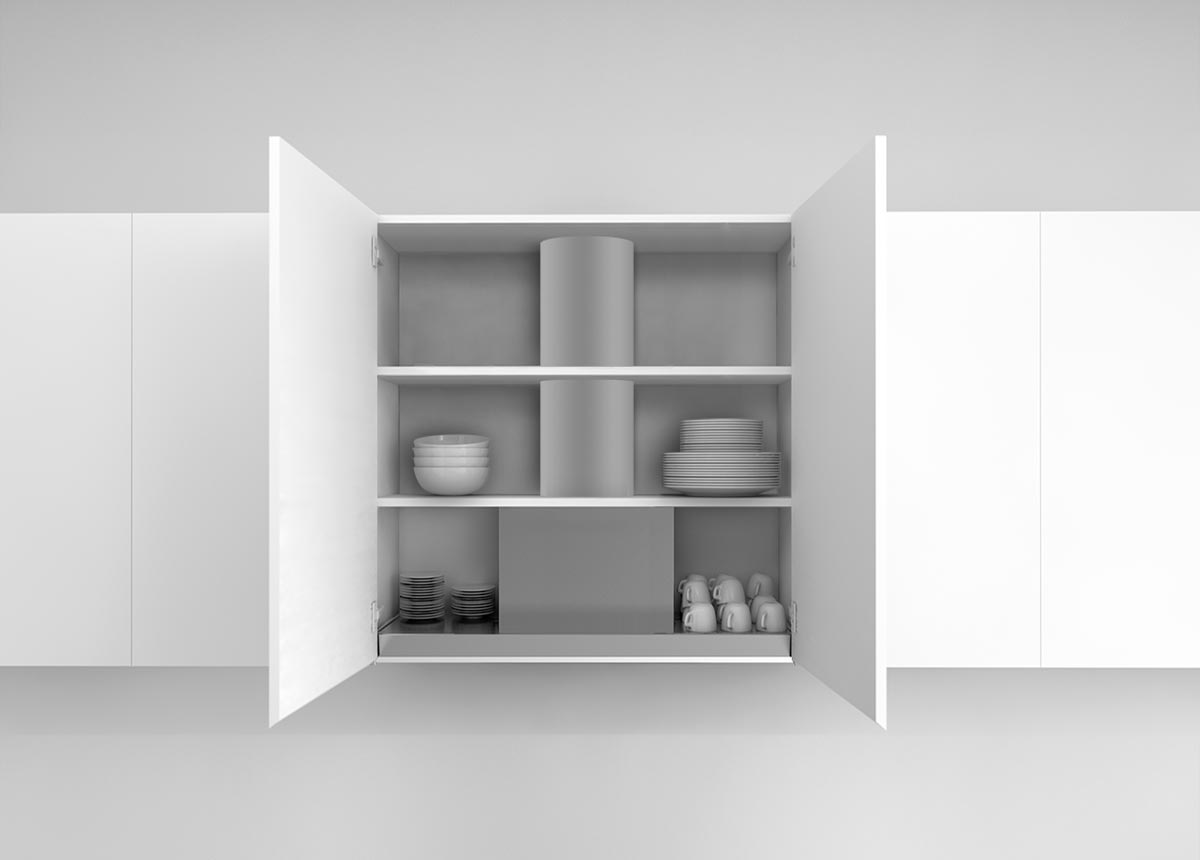 Telescopic
DF HC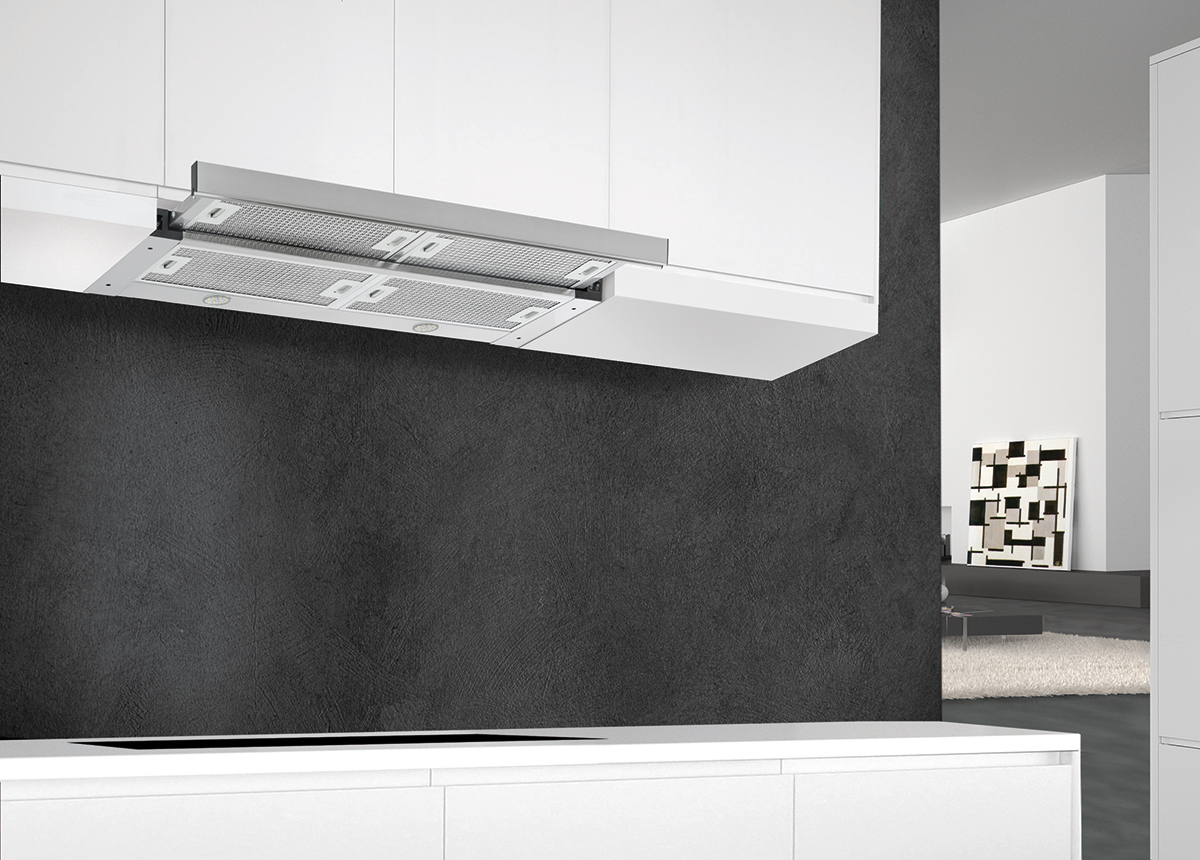 Also, these types of cooker hoods can use both the recirculation and extraction systems to deal with odors and smells.
Between our 45 cm and our 120 cm, some of them can even be custom made, wall cabinet hoods you are sure to find the perfect answer to your kitchen space requirements and achieve an ideal balance in style too.
View all integrated range hoods

Discover more
The next big trend in the kitchen design, surface hoods or cooktop extractor systems?