The Aero ceiling extractor hood is designed for wall-mounted kitchens and small spaces.
This new Frecan aspiration system allows you to orient your motor in 4 directions, as well as the well-known "Easy Fix" fixing system that thanks to its 90º rotation allows to overcome obstacles in the installation.
A unique model on the market due to its reduced dimensions and ease of installation that allows it to be installed in false ceilings of only 18cm.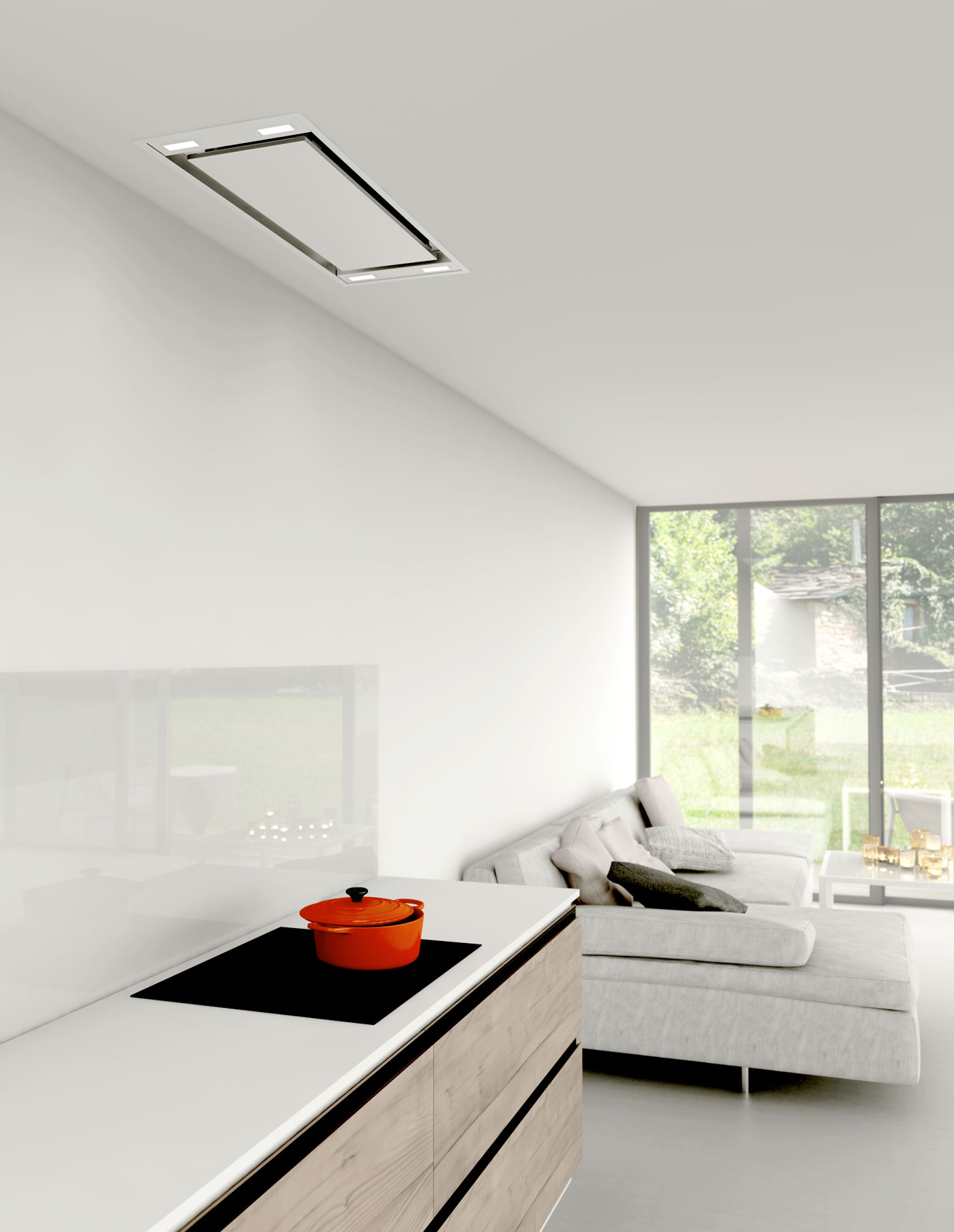 Aero ceiling hood technical information
*Stainless steel finish
*Silence fan R800GP-Silent
*Easy fix tabs system. Many of our ceiling hoods models have mounting clips, so they can be installed easily, quickly and effortlessly. Just connect the motor to the ducting, raise the hood by pushing it until you hear a few "clicks" which confirm the hood is suspended, then tighten the tensioning screws to firmly fix and flush-mount the hood to the suspended ceiling
*Deferred stop (Last Time). Flashing light that indicates when filters need cleaning in case aspiration hoods, and the replacement of charcoal filters in case of recirculation hoods.
*4 Directions. The rotary motor makes it possible to fit the extraction ducts in 4 directions, allowing easy installation even in wall-mounted kitchens
*Perimetral aspiration. For those who really believe that design is not incompatible with efficiency. An alternative to traditional aspiration is based on the Venturi effect. The system consists of compressing and speeding up the air by creating a depression in the slot perimeter of the aspiration surface of the hood. This effect facilitates the capture and filtering of gases generated by cooking.
The main advantages of perimetral aspiration are; aesthetics, easy cleaning and low noise level.
*Minimum height for technical ceiling 180mm
*LED lighting spotlights (1.2W – 3000K)
*3 speeds + intensive
*Remote control included. A wide variety of FRECAN hoods (especially ceiling and built in hoods) are equipped with a remote control.
*Optional recirculation
Discover more about our Aero hood on our website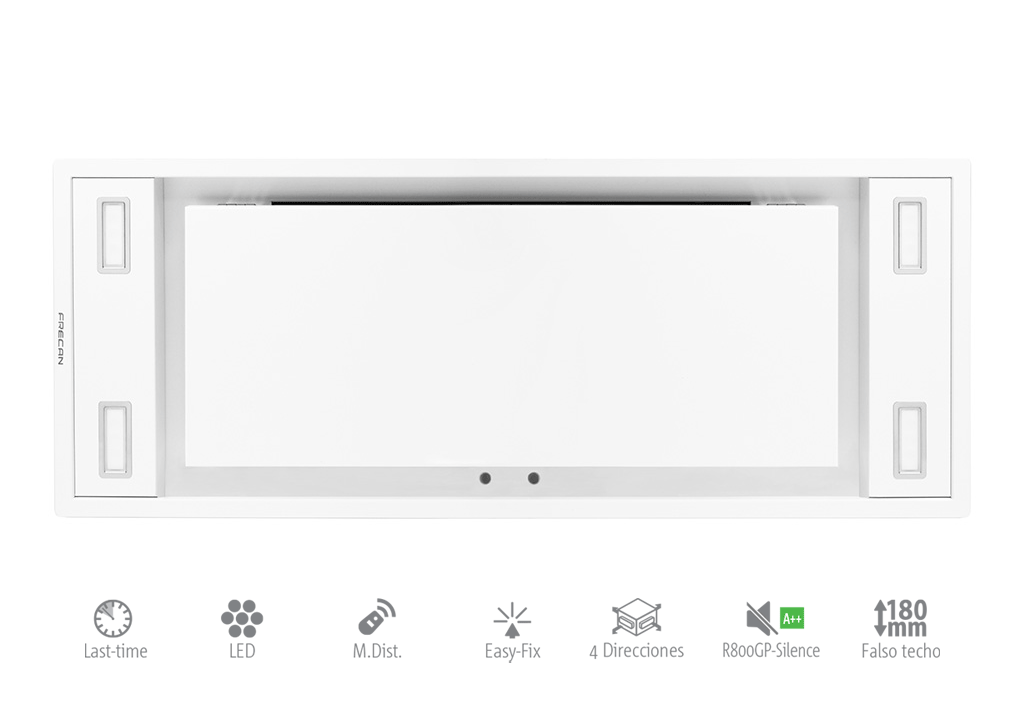 Discover more
You still do not know our new catalogue of extractions and cooking systems?
Every day more present, every day more connected, every day more internationalized.