Are the smells of cooking food coming back again, instead of leaving the room forever? This is a common phenomenon that has many negative consequences. Let's talk about the return valve!

The hood, which frees us from unpleasant odors in the kitchen, requires not only a correct installation above the hood. It is important to correctly mount its duct to ensure proper operation. Find out in the next post.
And here, for the first time, many consumers are faced with such a new concept as an anti-return valve.
A problem that must not be underestimated is the possible use of an extraction hood without a check valve non-return or with a valve but with an incorrect installation.
Room ventilation system is designed, to ensure the supply of fresh air, while removing waste, odor and dust.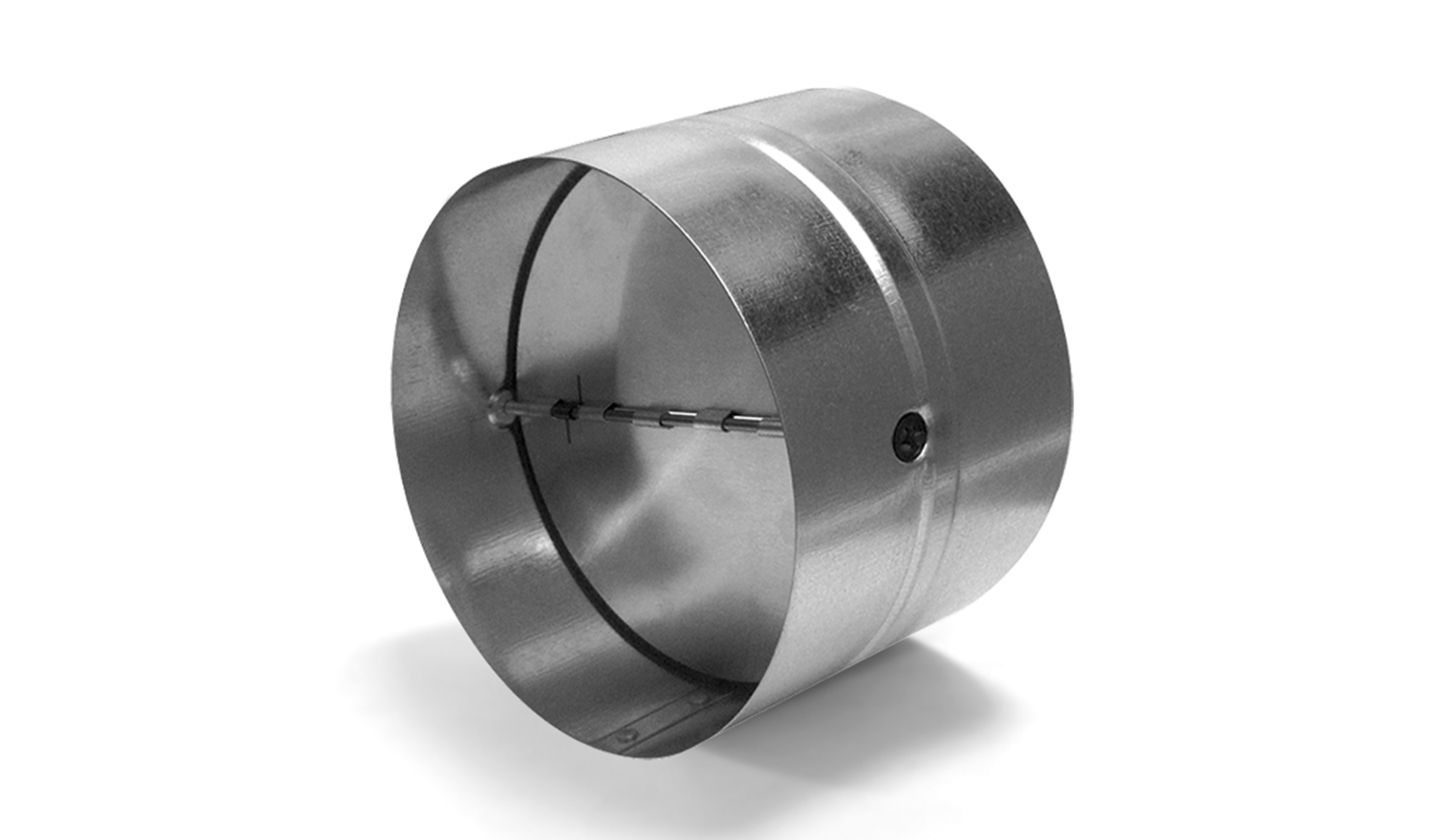 The non-return valves provide air flow in one direction only, without reducing significantly the efficiency of the fan. Wind shuttes will avoid air to be flowing incorrect direction through the extractor hood and doesn't return back into the system. If your valve is damaged or broken, this may affect the filtering ability of your cooker hood. Luckily, the valve is replaceable and easy to install, preventing filtered air from re-entering the machine.
It will be enough to install a check valve on the ventilation, which will solve the problem.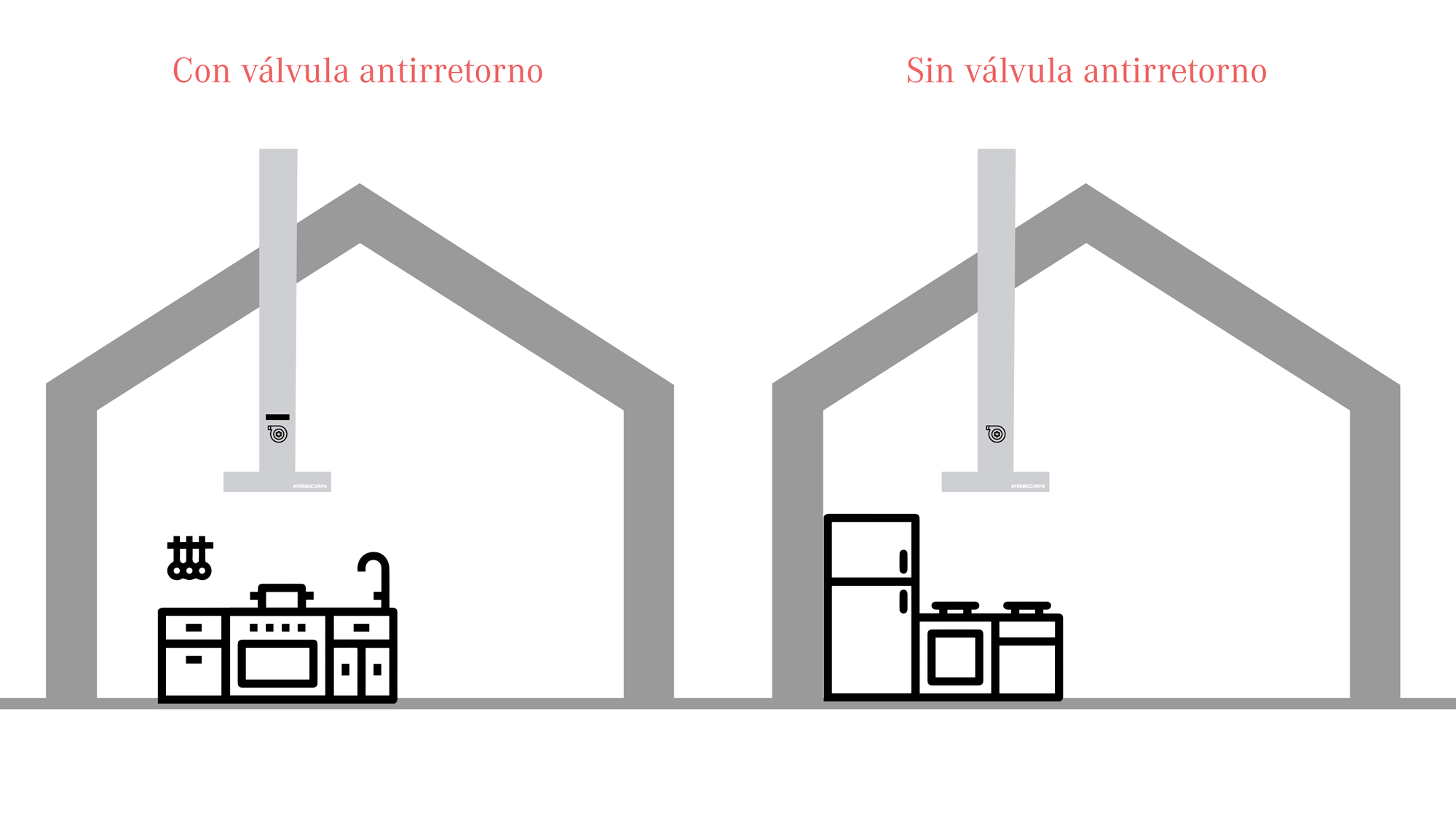 What problems can you find if the non-return valve is not installed correctly?
– Cold air may come in from outdoors.
– Due to the chimney effect, a hood without a check valve tends to extract the hot air from the room and convey it oudoors even when it is off, thus incresing heating costs.
– In a multi-storey building, all the fumes are usually conveyed into a common flue pipe and then discharged outdoors. A hood with an incorrect installation of the non-return valve may attract the fumes and food odours of neighbouring kitchens into your kitchen.
The non return valve will prevent air from blowing back into your cooker hood when it is windy outside. Once fitted, air will only be able to travel out of your cooker, ensuring your appliance continues to function normally.
Find more:
What is the difference between a recirculating extractor hood and a conventional one?