The new recirculation ceiling hood, Bruc-R, allows its installation without ducts. Installation is as easy as creating a wormhole in the technical ceiling of a minimum of 210 cm and install it.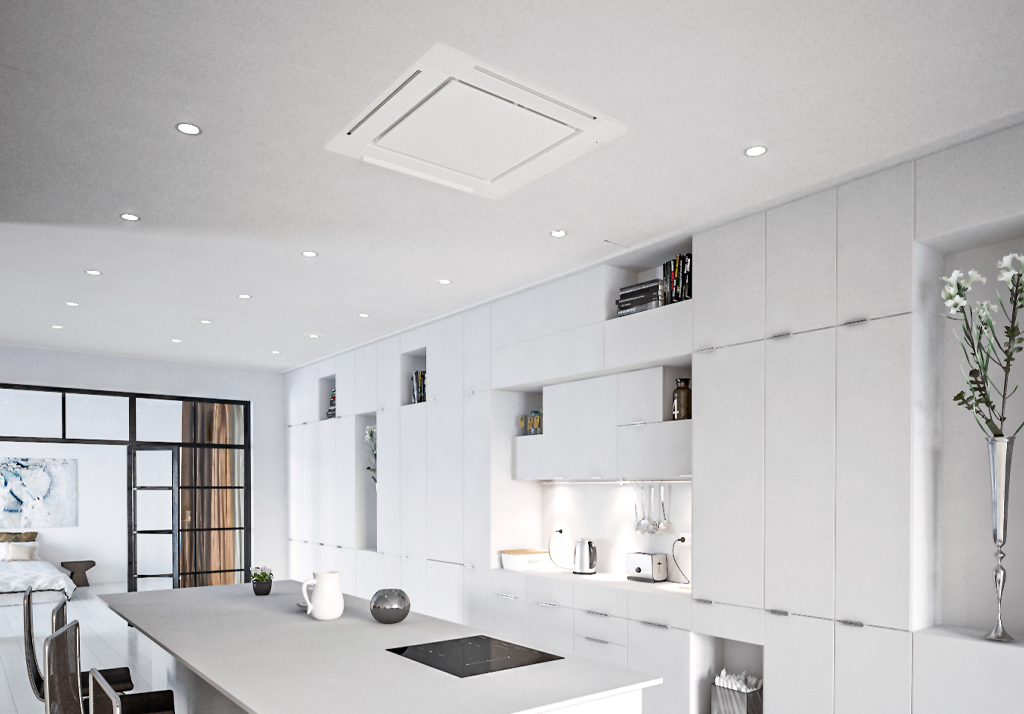 Ductless Recirculation
Thanks to its integrated FC-Plus filter and its 4 strategic air outlets, the Bruc-R model Instead of expelling the filtered and clean air from the side, finally evacuate it through the slots, thus creating an umbrella effect. It recycles the air at low pressure and creates an optimal and silent regeneration circuit.
Walking towards a more sustainable future
Nowadays, it is very important to prevent atmospheric gas emissions and city councils are constantly enacting new legislation in this respect.
For this reason, Frecan manufactures responsible, efficient recirculation systems that make it possible to eliminate kitchen fumes without having to vent them into the atmosphere. Furthermore, these systems permit heating and air condition savings, as they prevent the discharge of air outside the home.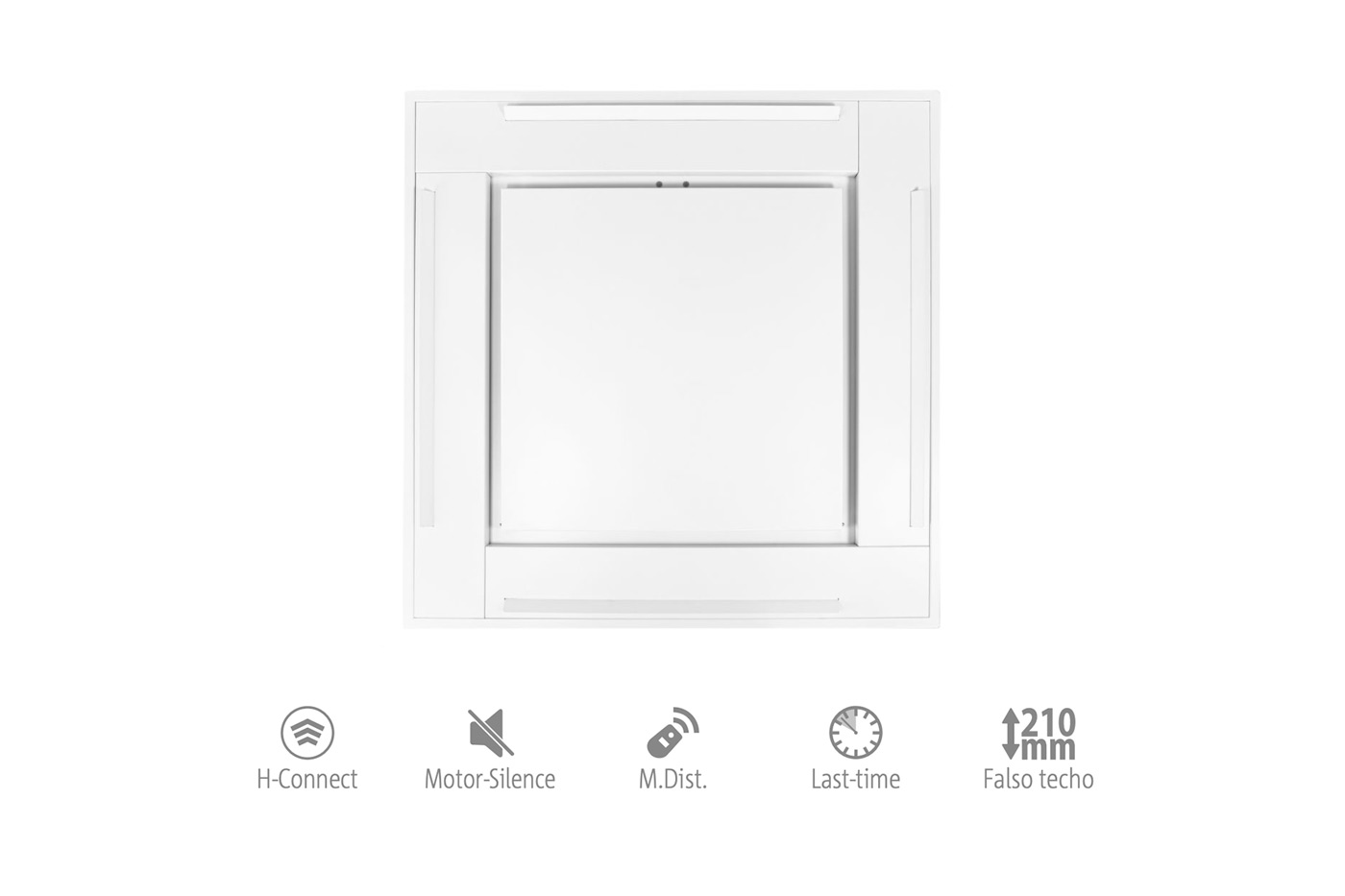 Technical information
*Compatible with H-Connect hobs.
The H-Connect technology allow you to control all the functions of the compatible Frecan hood from a control located on the panel. In this way you can work more comfortably and safely without using the hood control.
*Silence R1000GP fan.
*Remote control icluded
*Deferred Stop. Last Time
By connecting the last time function the hood will keep on running for 10 minutes and will automatically disconnect after recycling or extracting the air of your kitchen.
*Minimum height for technical ceiling 210 mm
*3 speeds + Booster.
*Optional recirculation
*Perimetral aspiration
An alternative to traditional aspiration is based on the Venturi effect.
The system consists of compressing and speeding up the air by creating a depression in the slot perimeter of the aspiration surface of the hood. This effect facilitates the capture and filtering of gases generated by cooking.
With the hoods with air outlet to the outside we manage to always keep the air free of odors and without the loss of energy. Besides being the best option for a passive house!
Discover more
¡Conoce a la NUEVA campana de techo, Lia! Una de nuestras últimas incorporaciones a nuestra colección.