Is designed without light, specially created to be totally integrated in the living architecture, disappearing in the room ceiling.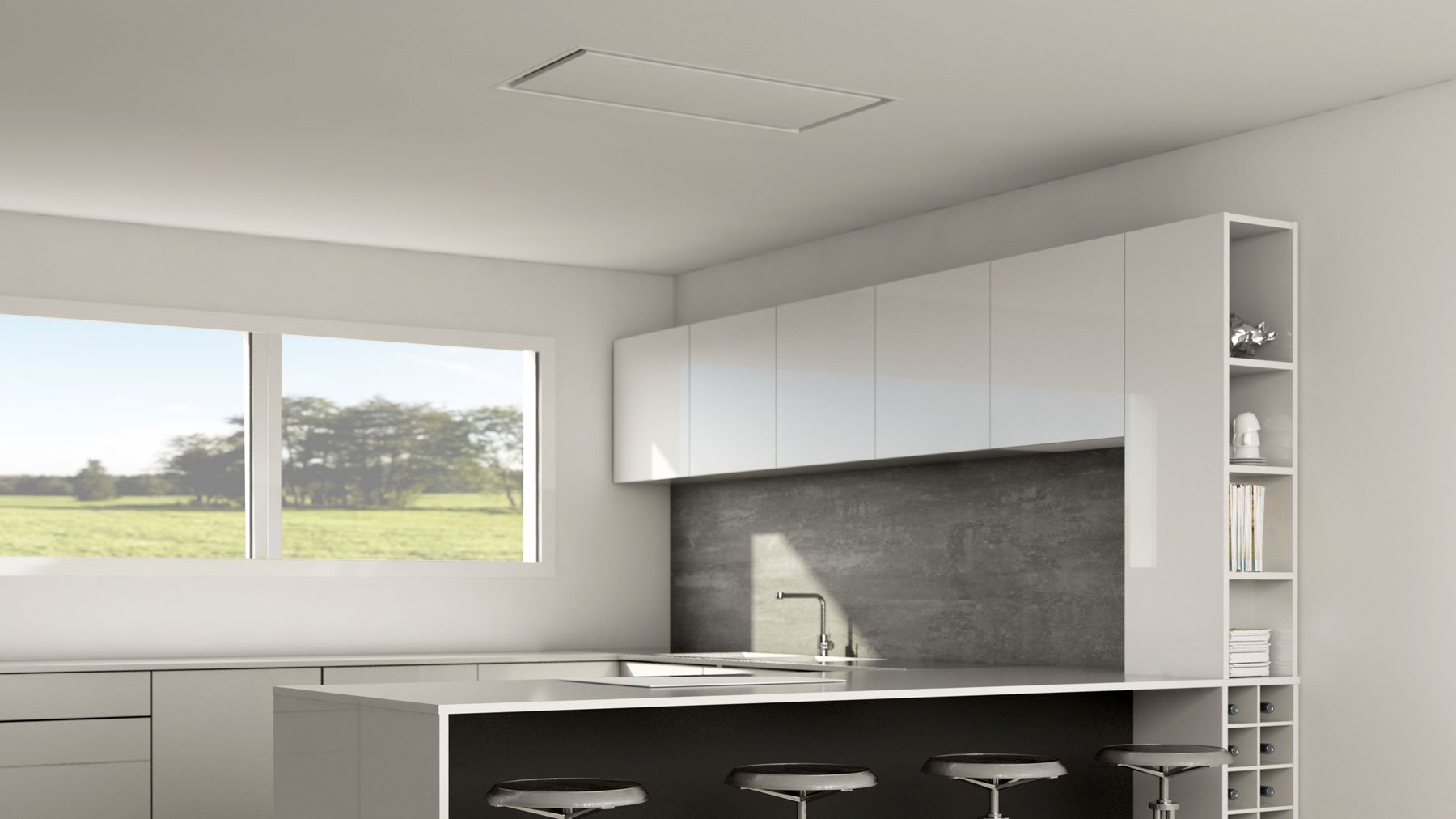 The new ceiling hood, greatly amplifies the field of vision. Is only installed on a false ceiling. For this reason, the false ceiling must be able to support a weight of 30 kg, and most importantly only 170mm of space required above the ceiling.
TR10 Slim has been created for those who ask for an elegance, functionality and customization.
This range hood is built from the highest-grade stainless steel with finishing lacquered black or white. Offers a built-in, electric control panel
Perimetral aspiration system redirects airflow from the center of the ceiling hood to the filters along the edges, permitting increased suction of smoke, steam, and odors, at the same time significantly reducing noise.
TR10 Slim alsohas the Deferred stop (Last Time), which keeps the hood on even after you have finished cooking running for 10 minutes and will automatically disconnect after recycling or extracting the air of your kitchen.
Obviously, the extractor hood, you can make it recirculating or not. Discover all our recirculation kits
Explore our range of products, get a top-quality cooker hood for your kitchen, and let Frecan ceiling hood become the visual highlight in your kitchen.
Discover more
https://www.frecan.es/blog/en/tr9-slim-ceiling-hood/https://www.frecan.es/blog/en/is-it-easy-to-fit-my-hood/