4 basic tips for choosing your kitchen hood and make your installation
The kitchen range hood is an essential element in your new kitchen. The primary purpose of a range hood is to ventilate your kitchen, removing airborne grease, smoke and steam through filters and air evacuation. There are countless brands, models and designs, but before choosing yours, you have to take into account several aspects or it can become your worst nightmare.
Dimensions
Size does matter here, so choosing the right size hood in relation to the cooking zone is essential for a satisfactory result.
Its width must be at least equal to the cooking zone, although we recommend that it be a minimum of 10 cm greater on each side of the cooking zone, to improve absorption capacity.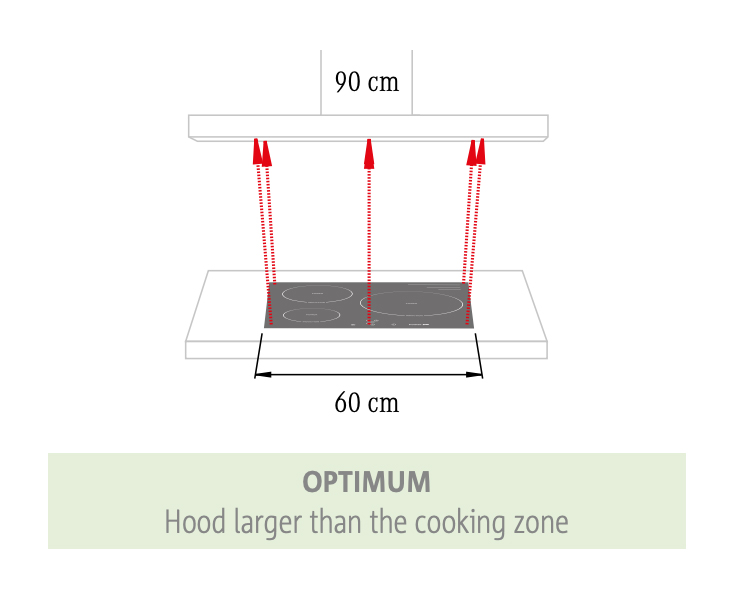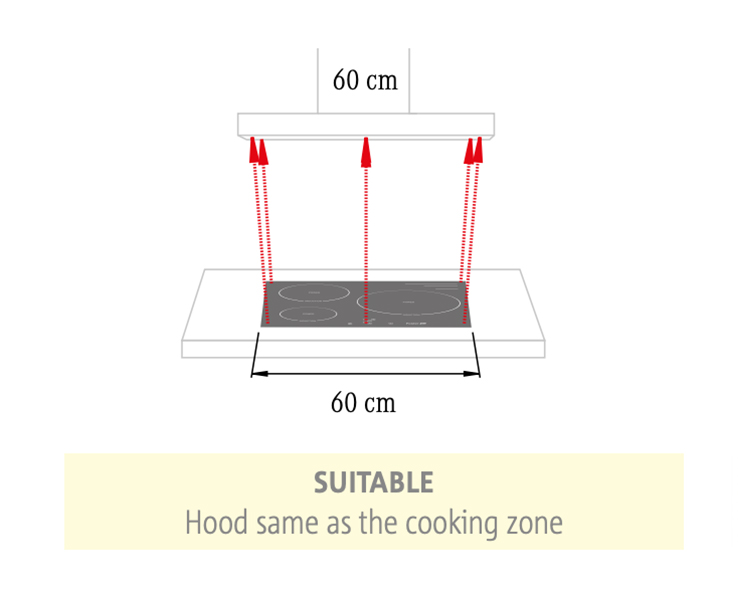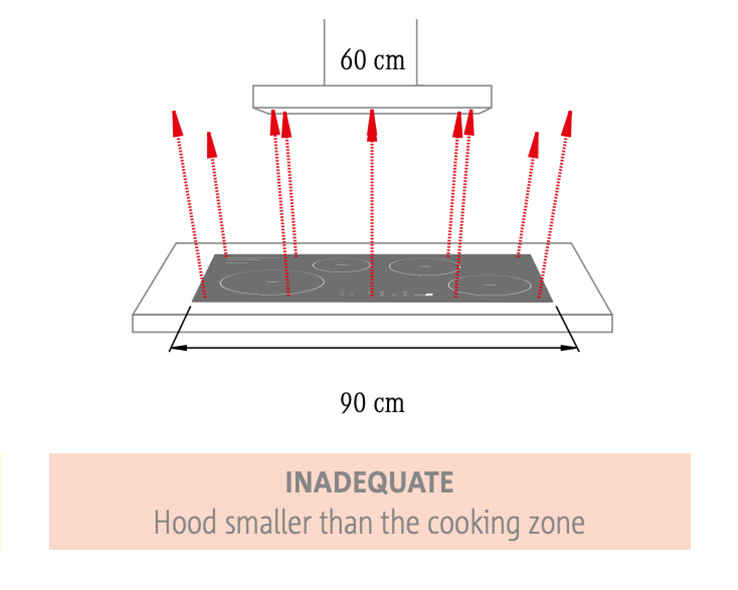 Situation regarding the cooking zone
As with the size, the height of the hood is very important in order to achieve its maximum performance.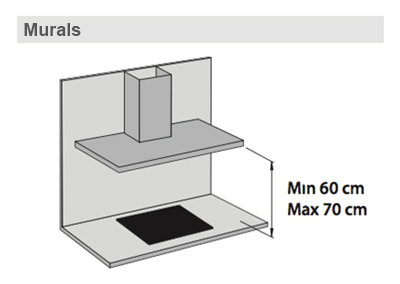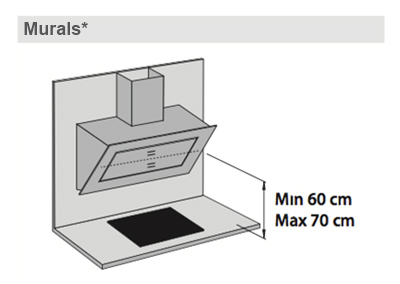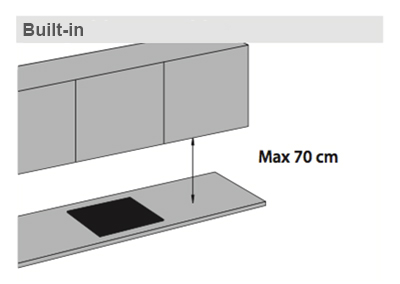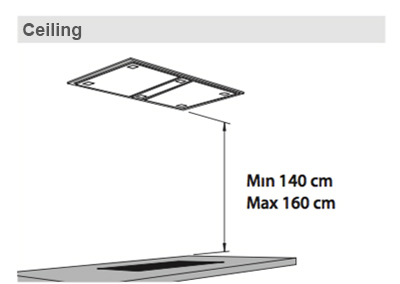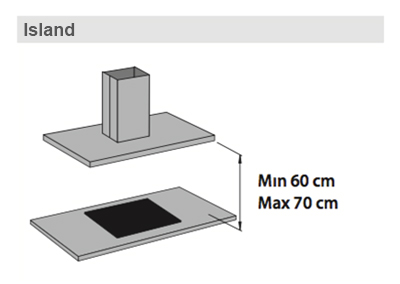 * The inclined wall hoods and integrated hoods, when installed closer to the cooking zone, generate more steam condensation, so it is advisable to dry them after cooking.
Ventilation
It is a basic requirement that the kitchen is provided with an air inlet to ensure good air circulation and therefore a correct operation of the hood since without this inlet and with the kitchen closed a depression is created that reduces the suction efficiency of the hood.
If there is an air inlet for the gas installation, this would be useful and if not, one must be created.
Installation of conductive tubes
Most of the efficiency of the aspiration and noise reduction depends on the path and length of the exit to the outside, for this reason we indicate a series of recommendations so that your satisfaction is greatest.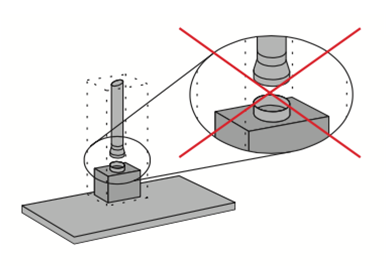 Avoid making a reduction in diameter at the outlet of the hood nozzle.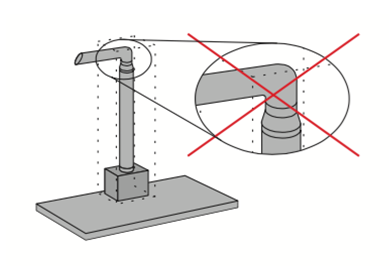 Avoid making a diameter reduction near the elbows, always try to do them in straight sections and away from the hood.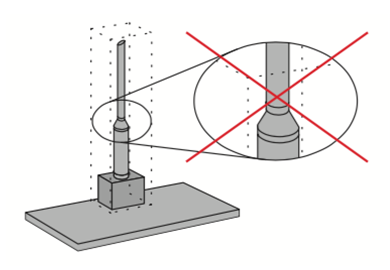 Avoid abruptly reducing pipe diameter.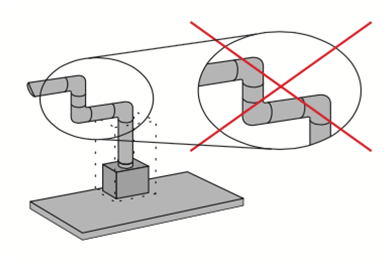 Avoid the number of elbows as much as possible.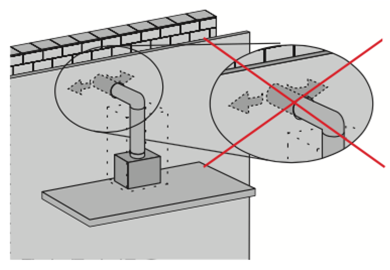 Make sure that the smoke outlet is as direct as possible to avoid incorrect air circulation.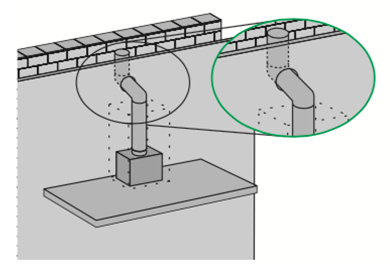 In case of having to put elbows, try to make them as sharp as possible.
In short, to choose a kitchen hood, you must know the technical characteristics of your installation: the dimensions of cooking zone, the space for cooking. Finally, you should know about the ventilation, the motor and its extraction capacity and the noise.
In addition, the kitchen, being more and more the center of the house, should not be forgotten about its design: the color and materials of the extractor hood.
If you want to see how our hoods are installed, discover it in the following post: https://www.frecan.es/blog/descubre-se-instala-campana-extractora-frecan/