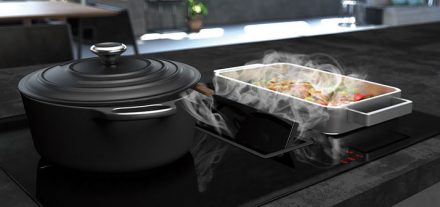 Discover the new Flow 5 and be amazed by its suction capacity.
Surface extraction and induction are combined in a single product where the search for harmony and incomparable efficiency, represent the highest expression of technology and design.
Thanks to their design, they produce a high-speed air flow that generates a great attraction effect for a kitchen without odours.
Duct-free recirculation systems
New generation carbon filters are included in the …
Copy and paste this URL into your WordPress site to embed
Copy and paste this code into your site to embed